MRI Anxiety Management Program for Patients Sponsored by WSIB and Insurance

State-of-the-art MRI scanners at our facilities have extra width and are designed to be comfortable and as patient friendly as possible. Helping some patients through sometimes means some extra steps:
Step1: Meeting with patient

We meet the patient to explore the patient's issues. Together we build a plan for getting them through the test. The meeting is stress free. There is no pressure on the patient to agree to the test. Patients are encouraged to bring a family member.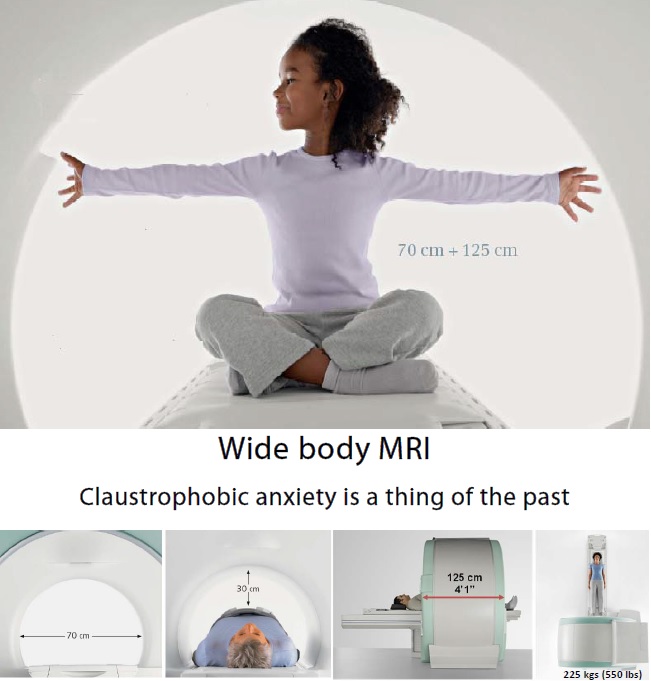 Much More Room
Step 2: Meet the Staff and See the MRI Suite

The Patient is given the option to be taken into the MRI suite to see the scanner close up. We can even perform a "test fit" so the patient understands how far they are to go into the scanner. We provide a booking date for the patient before they leave. The procedure takes 30-60 minutes, depending on the patient.
More information for Claustrophobia

http://mriappointments.com/mri-appointments-claustrophobia.php